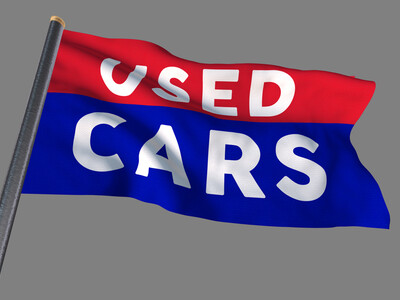 There are many traditional ways to buy a new or used car. You can pay cash, you can lease, or you can take out a loan to finance some or all of the purchase price of the vehicle that you want. As an alternative, you can visit a "buy here pay here" (BHPH) dealership.
Typically, those with a great credit history have the easiest time getting a loan, but if you have very poor credit or no credit at all, you might find yourself at a BHPH dealership. Simply put, this is a car dealership that can lend you the money to buy a car without going through traditional banks or lenders.
BHPH can help you get a good car even if your credit is bad, but there are a few things you should know before signing on the dotted line.
Here are five questions to ask a BHPH dealership before going through with a deal.
1. What Do I Need to Bring When I Visit Your Dealership?
If you bring the correct documents to a BHPH dealership, you can be in and out much more quickly. Although the list of items can differ depending on your unique credit situation and the specific dealer, we interviewed BHPH dealers around the country to receive some suggestions of what you should have handy:
Driver's license
Proof of automobile insurance
Financial info (bank checking, savings and credit-card account info to fill out credit application)
Social Security number
Proof of residence (mortgage document or rental lease agreement)
Proof of employment and salary (paycheck stubs, with one less than 30 days old)
Current phone bill (or other utility bill such as gas, electric or water)
Down payment amount
2. What Forms of Payment Do You Accept?
Instead of making monthly payments to a traditional lender, you'll likely make weekly or biweekly payments at a BHPH dealership. Many BHPH dealers require you to physically bring cash to their location, but some are expanding the ways that they'll accept payment. Ask if they take payment by phone, online or by apps. Some dealers will require an automatic withdrawal if you currently have a checking account, savings account or credit card. Other dealers offer the option of paying through money orders. Explore a variety of payment methods with your dealer to find one that best fits your financial situation.
3. What Is Your Late-Payment Policy?
No one ever intends to make a late payment on a car loan, but sometimes it happens. It's critical to understand the dealership's late-payment policy. Will they repossess the car the day after you fail to make a payment, or is there a grace period? Will they contact you or simply take the car back with no questions asked? More than likely, this will never be an issue, but it's good to know what to expect if an emergency temporarily delays your payment. You might also ask if the dealership regularly reports both positive and negative payment information to the credit-reporting agencies. If you have a good payment record and the dealer reports this information, this can help you start or rebuild a credit history if that's important to you.
4. Where Are You Located?
If you're already at the dealership, then this question is an easy one to answer, but when selecting from a list of BHPH establishments, location is important. Pick one close to where you live or work so that it's convenient to come in to make your payment. Additionally, BHPH dealers prefer to work with customers who live close to the dealership so that it's simpler to maintain the financial agreement. Thus, finding a dealership nearby may make it even easier to get the car loan you need.
5. What Value Do You Place on Providing Quality Vehicles?
Bad credit shouldn't prevent you from getting a quality vehicle. In fact, many BHPH dealers are extremely focused on offering reliable vehicles because they know customers are more likely to keep paying for a car that works well. Ask dealerships about their inspection standards or reconditioning processes that they use. See if they offer maintenance and repairs on site or if they have a recommendation for someone who does. A reliable vehicle serves the interests of both parties, and a dealer should be happy to provide you with this information.
For more information on buying a car with bad credit or no credit, check out the rest of the articles in Autotrader's Buy Here Pay Here Credit Help Center.
Author
Brian Moody